Enlightened Consciousness Live Event Registration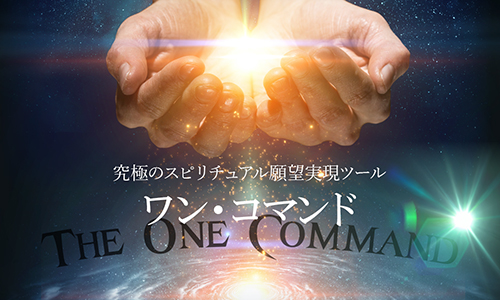 See Asara at the Lyashi Fair in Tokyo
August 5 Sunday
11:15-12:15 Main Stage Presentation of The One Command and Creating More Happiness in Your Life
14:00 – 15:30 Workshop on Discovering the Power of Your mind with The One Command
Why The One Command Brings Happiness to People's Life.
Many people are not happy and even are depressed but there is a solution with The One Command technique brought to Japan by author and teacher, Asara Lovejoy. It is a little known secret that you have a part of your mind that when you access it changes sadness into happiness, and depression into hope. It also brings about improved success and favorable results in relationships, in earning money, getting the right job and even spiritual satisfaction.
Asara teaches a simple 6-step process that speaks to that part of your mind in an instant and with the formation of the right command changes your neurology and biology in a very positive way.
Many people in Japan have experienced satisfaction and improved happiness after learning this technique that Asara will share with you from the stage. We hope to see you there.
For more information in Japan please click this link to register at the Fair
---
Magical Moment – Introduction to the Power of The One Command and Your Magical Mind.
August 11, 2018 – One Day Event 10:00 am – 5:00 pm
Tokyo Japan
Reserve through Voice Company
---
Magical Moment – Love, Joy happiness with Family Friends and Partners
August 12, 2018 – Second Day Event, 10:00 am – 5:00 pm
Tokyo Japan
Reserve through Voice Company
---
Create Money & success in Business and Your Personal Life
August 18 & 19, 2018, 10:00 am – 5:00 pm
Tokyo Japan
Reserve through Voice Company
---
Create Your Bright Future on Purpose by Your Command
August 25, 26m 2018 10am – 5pm
Tokyo Japan
Reserve through Voice Company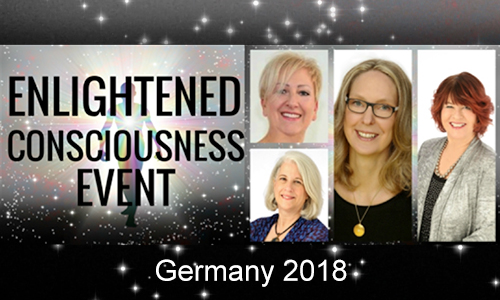 In Person Sessions with Asara Love joy for Exceptional Results
Asara is the coach for Fortune 500 CEO's, national business leaders, and special entertainers in theater, writing and drama. It is repeatedly said that she delivers the fastest resolution of limiting issues and pinpoints strengths for advancement in moments.
November 21, 22 2018 | Munich, Germany
Regular session $550.00 | Special pre-event session $350
Once you invest in your session you'll receive an email for date confirmation.
Click Here to Invest
---
Special Friday Night Salon update text
Welcome to attending the Friday night Salon with Asara Lovejoy where you'll discover your personal destiny and what empowers you at the Pre-event before the spectacular One Command weekend.
November 23, 2018, Friday evening 7:00-10:00pm
Held at:
Haus International
Elisabethstraße 87, 80797 Munich, Germany
http://www.haus-international.de/en/book/
(Hotel phone number +49 (0)89 12006-0)
Here you'll discover a way that bypasses long, drawn-out, and often unsuccessful approaches to transformation and goes straight to the neurological source of your actions and outcomes.
Asara's presentation and knowledge on how you can overcome adversity, limitation and negativity makes a substantial shift right in the moment of your attendance.
Regular $250.00 | Special before October 5th registration $150.00
Free attendance to those attending the weekend event.
Click Here to Register
---
Meet the Power of The One Command and the Untapped Potential of Your Rich Mind!
November 24, 25 2018, Saturday, Sunday 10 am- 6:00pm
Haus International, Plenarsaal
Elisabethstraße 87, 80797 Munich, Germany
Regular $750.00 Early Registration before October 5th $550.00
PLUS Free attendance to Friday night Salon when you register before October
Click Here to register
---
In Europa wenden Sie sich bitte für dringende Fragen zum Seminar an Charlotte Meukel (+49 157 313 44 362) oder Sie mailen an charlotte.meukel@gmail.com
Wir sehen uns in der Veranstaltung!
Persönliche Coaching-Tage mit Asara am Mittwoch und Donnerstag,
21. und 22. November 2018
(bei Überbuchung können auch nach der Wochenend-Veranstaltung Termine für private Sitzungen gegeben werden)
Asara Lovejoy bietet persönliche Sitzungen an für außergewöhnliche Ergebnisse. Sie coacht CEO's von Fortune 500 Firmen, andere Coaches, führende Persönlichkeiten aus der Geschäftswelt, Persönlichkeitsentwickler, Entertainer, Autoren und Schauspieler. Man sagt ihr nach, dass sie in einschränkenden Situationen sehr schnell Lösungen parat hat und immer die Stärken findet, die zu Verbesserungen führen.
Honorar für Einzelsitzungen $550.00, bei Abschluß vor dem Seminar $350
Klick hier
---
Asara Lovejoy und der "One Command Special Friday Night Salon"
Freitag, 23. November 2018 von 19 bis 22 Uhr
"Entdecken Sie Ihre persönliche Bestimmung und was Ihnen Kraft gibt"
Ein besonderer Abend mit Asara Lovejoy vor dem "One Command" Wochenende im Plenarssal des
Haus International
Elisabethstraße 87, 80797 Munich, Germany
Eintritt zur Abendveranstaltung $250.00
Frühbucherpreis bei Buchung vor dem 5. October $150.00
Freier Eintritt für alle Teilnehmer der Haupt-Veranstaltung bei Buchung des Wochenendes vor dem 5. October.
Klick Hier
---
Lernen Sie die Kraft von Commands kennen und entdecken Sie das verborgene Reichtumspotential Ihres Geistes
Samstag, 24. November bis Sonntag, 25. November
jeweils 10 bis 18 Uhr, Registrierung ab 8.30 Uhr
Haus International, Plenarsaal
Elisabethstraße 87, 80797 Munich, Germany
Kursgebühr 750.00 $, Frühbucherpreis vor dem 5. October 550.00 $
Bei Buchung vor dem 5 Ocotber schenken wir Ihnen den Eintritt zur Abendveranstaltung am Freitag, den 23.11., vor dem Seminar
Klick Hier