THE ONE COMMAND TECHNIQUE TRAINING
Become Unstoppable as You
Discover the Realm of Limitless
Possibilities That Are Yours!
The science is in on your undiscovered ability to soar beyond your limits in just moments. It is found in the potent and effective 6-Steps and The One Command process that over 500,00 around the world have already discovered.
Optimize Your Brain Power
Boost Your Thinking
Command Your Success Results
Just a few years ago you wouldn't be able to know this simple yet powerful technique that creates new brain pathways for your success in moments.
Now that the information has arrived isn't it time you became acquainted with the innate abilities you have stored in your biology, brain, and DNA?
Its not your fault that no one ever explained this ability to you before, and when you investigate this simple yet profound technique you'll have the answer to those questions, "Why haven't I gotten what I want out of life yet – even though I'm a good person following all the rules. Or why is breaking through to my next level of success such a struggle?"
You know it isn't a matter of desire – you have plenty of that, or even determination because as determined as you have been to make a change, to improve your life, the barrier to that success remains. That is disappointing.
Now that has all changed because there is great news about the unused portion of your mind that is more powerful than your subconscious programs.
And you can have access to that very process that changes your brain, while creating new neurological pathways that bring you greater success.
Many have been exposed for years to the idea that you are in charge of your reality. And while many have made important, lasting contributions to the understanding of how and why this is true, there are essential components of taking charge of your life that have not been fully explored or integrated.
These "missing pieces" are truths that the grandfathers of quantum mechanics have pointed out, but no one has synthesized into a cohesive system to change their lives in significant ways, until The One Command!
The simple premise of The One Command is that you have the capacity to change your life because of the inherent abilities of your brain, and biology, and that you can easily access these abilities.
If you are willing to take time to discover these hidden powers that are yours – you'll race to your success quicker than you imagine possible because the breakthroughs, great ideas, insights, and success solutions are already formulated sitting right in your mind.
Our good friends at Nightingale-Conant, leading the field for 50 years in developing our human potential says it this way about The One Command.
"The One Command is a shockingly simple six-step process — that enables you to actually COMMAND your mind to instantly reveal to you the specific knowledge, information and answers you're looking for.
But that's not all.
This process takes you one critical and possibly unprecedented step further. It empowers you to IMPRINT that knowledge onto every molecule of your being and literally establish new neurological pathways to manage this new information.
And once that happens …
Things can get pretty amazing!"
James Malinchak, The Secret Millionaire seen on ABC,and Big Money Speaker public personality says…..
"I've spent time with Asara Lovejoy and her One Command process and highly recommend her powerful, Technique Training for making real change in your thinking."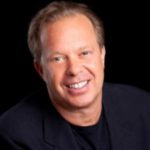 Dr Joe Dispenza, author of Breaking the Habit of Being Yourself and public personality says..
"You'll find an opportunity to create something new – in new ways in your brain and your biology in Asara Lovejoy's teaching in, The One Command. I've enjoyed her compassion and caring and true dedication to helping people make a positive change in their lives. I encourage you to discover what she has to offer."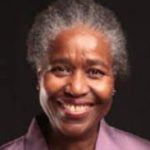 director of Beacon Organizational Development has received Her Majesty's Queen Elizabeth II Medal for Health Service Innovation. She serves on many boards and is a One Command Technique graduate. She often shares that she takes her different board members through the 6-step process. She says to the members, "If you are serious about getting the results then let us Command it!"
The One Command Technique puts you into your theta brain wave and commands your brain to access your quantum mind for the very best results. At the same time you dissolve limits, stuck results and past limitations.
The One Command is a process that instantly adjusts your energy field and your frequencies to attain the higher states of love, joy, satisfaction, accomplishment, health, and financial good. The 6-Step process guides you from ordinary conflicted thinking into the unified deeper quantum brain functions of theta automatically.
There is a genius part of your mind that has this kind of activity, naturally. Of course, it operates when you are in deep REM (rapid eye movement) sleep. Darn – you might think, I don't have any control of what happens in my sleep, and you are mostly right. But I am talking about using that same part of your brain while you are awake, by your Command.
The theta brainwave – your genius center operates beyond your unconscious storage bin.
The theta brainwave only operates in now (no past or future so no worry).
The theta brainwave solves millions of problems and finds solutions you can never ever find with your logical thinking mind.
The theta brainwave reveals new creative ideas.
When you think in theta, consciously, and solve problems it generates better health, a sense of wellbeing, and often joy and satisfaction, as well as increased success.
Your theta brainwave is the conduit to higher levels of consciousness and your self-transforming mind.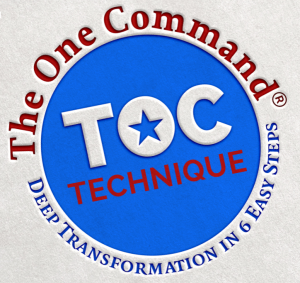 The One Command Technique training has something to offer you if you want to change your brain for a more consistent and greater positive effect in your world.
The process is easy to learn. The training delivers 10 videos with audios to listen to again and again, and handbooks with each video, and fun practice sheets.
Those who have taken the course are varied from coaches, speakers, artist, financiers, and thought leaders to business executives, and entrepreneurs.
You learn the technique
You learn the process of change
You empower yourself to create your success

You can guide others through the process
During the training we cover……..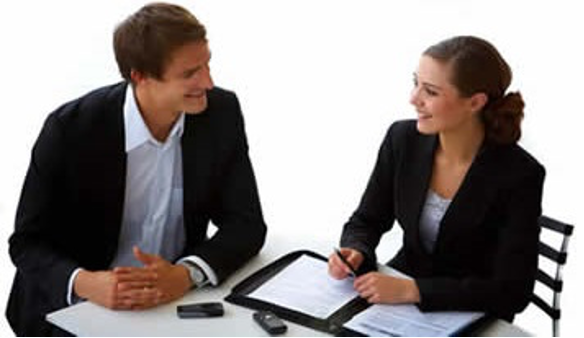 The Quantum Principles of The One Command
Because you already have a blueprint for success right within your DNA you can activate it with The One Command Technique.
Your brain and your mind in theta cooperate to operate in a much greater capacity of coherence.
Theta becomes your link to originate new ideas, plans or answers to your questions with powerful results!
You form rich thoughts and actions in new ways completely and radically different than what you are doing now.
New habits of thinking are established.
This means you can get better results, quicker and faster with lasting results, impressing your clients, and increasing your expert status in your field.
The One Command Technique Training at your fingertips....
You are taken through 10 videos with audios to download and listen to wherever you go, and guided practices to absorb the training.
Plus 4 Videos Bonus Foundation Course.
AND once you have completed the training you receive the Super Bonus of 5 specific applications in the Advanced One Command Techniques. (This one is especially useful for coaches, consultants and leaders in every field.)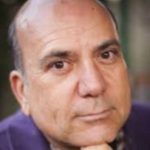 "Asara Lovejoy and her 6-step One Command process is worth listening to. Her enormous dedication to helping others see their potential in new ways is inspiring. I highly recommend Asara and The One Command."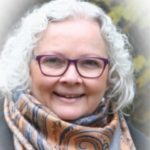 "Finally a method that works! The One Command programs are like the bible to me. I Command and get new work, great clients and and increased income. Practice Asara's teachings and live a great life!"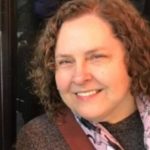 "The One Command has literally changed my life! Money started flowing, my husband became more loving and really great clients showed up. The One Command is the ideal practice to bring all the missing pieces together and rocket to the moon in your business and personal life! "
ANSWER >>> By Attending The One Command Technique Training that generates the energy, insights and Commands to achieve it!
With A Total BONUS value of $1,097.00
In addition to the training, your BONUS Foundation Course, upon completion, you receive 5 valuable one of a kind applications of The One Command. It is a complete additional course for free…
Bonus # 1 Re-Imaging Process
There is a very specific fast track to change every limit, hurt, disappointment, despair, or judgment against – every relationship with family, co-workers, friends, business partners or management or employees – as well as, your opinion of business opportunities, banks, the wealthy, and world leaders.
Bonus # 2 Inner Self-Connection Process
You must be able to live without fear in order to grow and advance yourself in your life. Removing the fear of judgment from others; fear of condemnation or mistrust, or living to please – gives you the freedom to feel safe and secure. This process removes fear forever and re-establishes the most essential link you MUST HAVE for self-care, self-worth and fearless living.
Bonus # 3 Circles of Influence Process
Asara says, I don't think there is one person I have met or coached or who hasn't felt like the outsider. Some have a greater feeling of being "on the outside" than others, but all those I have met got stuck somewhere thinking, feeling and believing that doors are closed, or they are not accepted, or there is a unreachable power group that determines their limits (the elusive inner-circle).
All of those ideas and feelings end with the Circle of Influence Process. Stars rise, recognition is realized with great status, and others see you as the one to know and emulate when you demonstrate your INNER Circle of Influence.
Bonus # 4 The One Command Neurology of Swift Change
Dropping into the deepest levels of theta through words, sounds, metaphors, examples and stories releases the past and creates a new present without a thought. Every child and adult I know loves a good story.
Bonus # 5 Direct Change through Hyper-Link Theta Command
As The One Command has reached a high threshold of thousands upon thousands applying the process – it has grown into a new peak of evolved consciousness in the Hyper-Link Theta Command. This shortened and quickened One Command process includes every aspect of the 6-steps evolved into a higher form. You'll be delighted with the Hyper-Link One Command.
It is almost impossible to place a value on this one-of-a-kind information such as being in charge of creating your SUCCESS with joy and satisfaction BUT we have made it so affordable…..
The value of the hours that Asara and her co-developers have invested in The One Command Technique is in the 10's of thousands of dollars. But we offer you a highly affordable program at much less of an investment for this true thought transformation technique.
And Here is our promise – if you aren't 100% satisfied anytime in 60 days after saying yes you'll receive a full refund.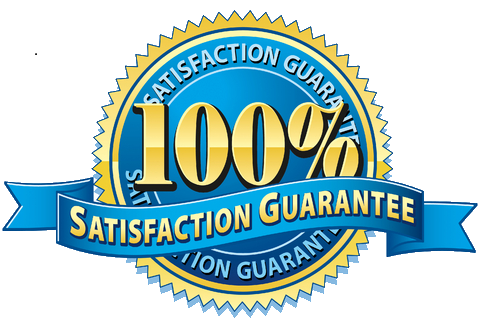 It's a No-Risk Guarantee…
You can only win with our 60-day Happiness Satisfaction Guarantee. Your satisfaction is our success or your investment returned – no questions asked! Get going with Your Successful future NOW!
This is a foolproof opportunity to discover your own brainpower and put it to use!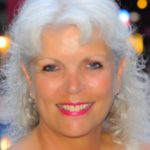 "The One Command Technique is a powerful tool of transformation and the one who transforms the most is the student. Learning how to apply this process in everyday life has had an impressive impact on my life. Clearing old blocks and making new commands has helped me gain clarity in my life and made me a more successful person."
"The One Command Technique Training was just what I needed to update my skill-set to provide excellent coaching and teaching for my clients. I worked on it at my own pace and loved the videos, audio teaching, handouts, and personal experiences using The One Command. Now, in my private practice, my clients grow and change in less than 40-minutes after using the technique of the Six-Steps and The One Command. I now have the opportunity to live my dream as a Coach in my own company. I give great thanks for the wonderful support during the training."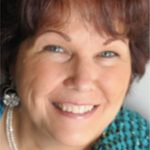 "Two weeks after attending The One Command program, a win for both me and my husband. My income doubled. And unbelievable, but people walked up and literally handed me money. Especially great, my husband's income markedly improved…wow!"
Now you can clear your Blocks and create a Flow of Opportunity, Prosperity and Wealth Straight Into Your Life…
Let's talk about WHAT WE HAVE DONE SO FAR……..
One Attendee of The One Command Technique Training doubled her Real Estate sales in 30 days and sold her home after being blocked for months for a big profit….
In The One Command Technique 10 video online training one coach attendee signed three new clients that generated over $23,000 in revenue – just for sessions – with more to come in her consulting with the companies of her clients.
Another client had a breakthrough of years of blocks in her self-worth which coincided with her new confidence in signing high-end clients for big rewards.
Another long-time friend of The One Command notched it up to the next level – opening her own Leadership training and generating over $1.5 million in revenue.
What sets The One Command apart is the quick access to the most important part of the brain – the part where change naturally occurs – the theta brain state. In moments, through the process, you make a neurological and biological change with the new ideas, beliefs and conditions you want. Real interior change equals real in the world results!
See you there,
Asara Lovejoy Founder and Eden Lovejoy, CEO