Live beyond the ordinary and create with your
untapped hidden powers!
A new force of enlightenment has arrived – are you ready to live fully and to move past the struggle to overcome? Are you ready to go beyond your self-imposed ceiling?
Ever since I was a child I had the gift of insight to read, see and feel what others around me were thinking and feeling. Like other awakened individuals, that knowing was severely dampened until much later in my life when I appeared on radio and TV, became a well-known author and held live events around the world with the message I wanted each person to hear – that you have amazing untapped abilities to change, improve and create brand new realities for yourself and others. And now there is more support and energy to do so than ever before.
I discovered a One Command six-step process that has changed, improved, and transformed over 500,000 folk's lives around the world with this same ability to create your life in a brand new way. I watched The One Command empower and enlighten those just like you, again and again. I invite you to engage your inherent untapped subconscious powers and expand them beyond what you think is possible; to direct and enhance your life both quickly and easily, and to tune in to the new-elevated frequencies bombarding the planet through our One Command Enlightened Consciousness programs.
Consciousness is a quirky thing –
intangible but real and powerful.
If there is a way to go beyond your current situation – to solve problems in peace and confidence and to realize your dreams with reduced or no interference – would you want that?
To have intuition, insight and inner certainty replace the feeling of suppression or being suppressed by your life circumstances or by another. Then you are in the right place.
Especially if you notice evolving consciousness is all around you; in your daily life you notice the calling to be more, do more, and know more right now. There is a sense of urgency, as world conditions rise in confusion, to bring in greater clarity for yourself, and to become the transformation you seek.
Watch the video and take the time to explore Self-Growth, Empowerment, and Enlightenment as each area offers a specific focus for your liberation. The Free Library and Members Empowerment Library are packed with MP3 and MP4 presentations, so check them out as well!
Free Gift
Yes, I want to receive The One Command 6-Step Process to elevate my consciousness and empower my life!
Access your quantum mind and reveal greater enlightenment – explore our proven programs
Understanding Enlightened Consciousness –
your thoughts matter even more than your actions
The frequency of a thought, what you think has power; the power to hurt and harm or the power to love and support. I often say, who knew that not only our actions matter, but our thoughts matter as much or more. That may seem like another responsibility, however, you are perfect exactly as you are and any improved change in your inner thinking is the next perfection.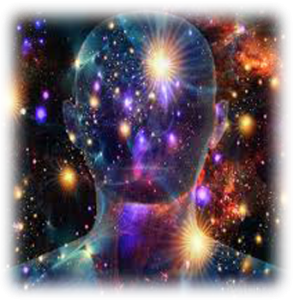 Our definition of enlightenment is the liberation of the human spirit. Liberation to be in another state of BEING; to develop a sustainable thought frequency of love, joy, peace, compassion, harmony and illumination. We are going to play in the quantum field of infinite possibilities, infinite thinking, infinite living and the enlighten realities where you become the impersonal. And that's very powerful.
In our Enlightened Consciousness Live Events we'll process SELF as the observer, coming into the impersonal, and merging into the essence of oneness. The experience is uplifting, life reinforcing and eye-opening.
Enlightened Consciousness Live Events
Elevated Thinking – Joyful Living
October 14, 2017
Tukwila, WA
Magical Moment – Discover Your Magical Power
January 27-28, 2018
Tokyo, Japan
Awakening to Your Soul Essence
February 3-4, 2018
Tokyo, Japan
Spiritual One Command Counselor
February 6-8, 2018
Tokyo, Japan
Enlightened Consciousness – Liberation of Self
April 21-22, 2018
Frankfurt, Germany
Don't wait. Get started today.
Free access to The One Command 6-Step Process!